IT IS BACK AGAIN !!!
The "Solid Diamond" Phono Stage
(Australian No-Frills Version)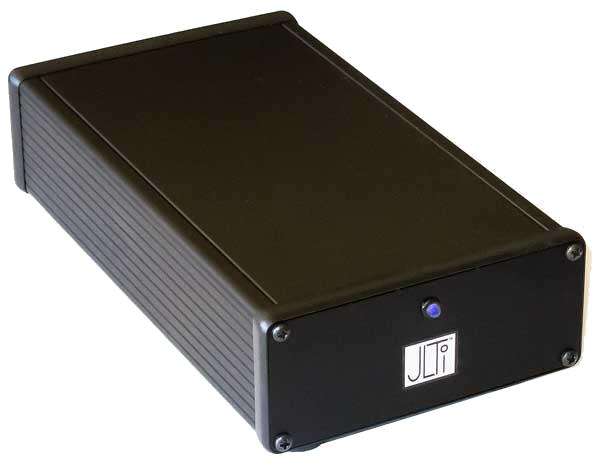 Now AUD $990.00
(The Swiss version was originally USD $1650.00 or AUD $2000.00)
Read American Review
---
Factory Sanctioned
Upgrade to Orpheus Apollo "Signature" Loudspeaker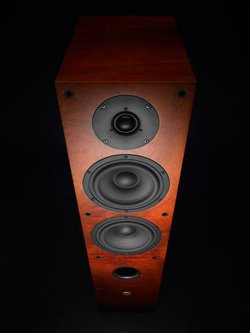 Using New "CCD" Crossovers - read more
---

Read the LATEST AMAZING REVIEWS
Oppo BluRay BDP-105/D Level 4.0 (a.k.a. 3.11)
"DOUBLE-SAW" CLOCKING

User Reviews
Now With "Double-SAW" Frequency Generator Clocks
&
Terra Firma "Heavy" Option Upgrade
New Type of Post-DAC Filter (from Level 3.1 onward)
"Surface Acoustic Wave" SAW High Frequency DAC Clocking
ESS Sabre DAC in SuperCurrent Mode
Two "SAW" Clocks are now used - both on the Sabre DACs and also Main System Clock. The "SAW" Frequency Generator fits well into the Terra Firma scheme, which is basically about absolute stability, even down to Ultra-Low frequencies, no matter what the nominal frequency. The "SAW" Generator has far greater stability than normal oscillators use in digital playback.
The Sabre DAC has a mode that the manufacturer, ESS, doesn't even know about. The Sabre DAC can be forced into a kind of SuperCurrent Mode - technically speaking the offset "V" is exchanged for an offset "I" - only from Vacuum State agents and Custom Analogue.
ES9018 ESS Sabre DAC - the most advanced DAC available NOW!
PRICES for Level 4.0:

1 Oppo BDP-105 Std Multi-Zone "Special Edition TFL" AUD $3600

Upgrade Only (you supply Oppo 105 or 95) AUD $1900
Update from Level 1 or Level 2 to Level 4.0 - please email Inquiry
---
I was sitting there stunned. It just sounded so organic, so natural. Just like my Kuzma turntable. And this is all from CD replay. CDs that sounded forward and thin, had body and presence. Sitting there last night playing CD after CD and getting goose bumps.
Let's just say that since Friday 15 records have turned up and none have been played. The Kuzma Stabi Reference is on holiday!
I just want to let you know that I've only played 2 records all week. 2 records. That's it. It's been CD constantly. What have you done to me?
Anthony Camplone, VIC
-----
My wife is at odds to understand why she found me at 3.30am sitting in the prime position with the stereo blaring totally asleep.
My intrigue was obviously greater than my stamina. Needless to say that track after track stood me in disbelief of what I was hearing.
Disbelief that my system could actually sound that good and that my music could reveal that much more life and detailed information.
Gordon Wilson, VIC

---

OUR BEST EVER VALUE UPGRADES:

are the Oppo 93, 103 & 103D
With Green Clock Bonus ($400)
Oppo BDP-93
NOW WITH "SAW" CLOCKING

Oppo BluRay BDP-103/D
NOW WITH "SAW" CLOCKING

BluRay SACD Player - Upgrade AUD $$1100 incl. GST + cost of player
Full 103D Player including Multi-Zone, now only $1800 (for a limited time)
NOW WITH "SAW" CLOCKING
Now has many of Oppo 105D Level 4.0 Enhancements included
"When it arrived I had a quick listen not too impressed. Then after an hour or so I just couldn't believe what I was hearing. And it was stuff I had never heard before. Amazing juju coming from that box. Detail, excitement, and an infinite sound stage. First impression is fantastic. I can't wait for my new speakers to arrive."
Gary J. - Princeton NJ, USA
The '103 has same Digital Main Board as the '105 - the main difference is the USB DAC of the 105 and the Variable Volume of the Sabre DAC. The '103 is Best Value and '105 Best Performance.
Similar relationship exist between the Oppo '93 & the Oppo '95, the Feature List is not as long.
---

UPGRADE YOUR CURRENT PLAYER?
While we are concentrating on Oppo players, we are always on the lookout for compatible player. The most cost-effective models use "Voltage" type DACs, these are best served by the use of 1:1 ratio
Audio Grade Transformers
. This completely bypasses all the limitations caused by poor electronics and power supplies, because they are

not

used. Please contact us for further inquiries.
Email: joeras@vacuumstate.com
---
Terra Firma AN ALTERNATIVE TO ATOMIC CLOCKS
Terra Firma is an approach to clocking that tunes the power to the clock down to a few millionths of a Hertz and eliminates ultra-low frequency Jitter - the theory is that something called Allan Variance does cause jitter and is becoming increasingly accepted although a full understanding is yet forthcoming - yet the results, which are easily heard, validates the approach.
Email: joeras@vacuumstate.com
-----------------------------------------------oooOOOooo-----------------------------------------------
Leading Edge TUBE AMPLIFIER UPGRADES
Do you have a Tube Amplifier? Are you aware that upgrading, fitting the LEM Output Transformer Booster module, Virtual Triode Operation and eschewing negative feedback, will transform what you already have. The majority of Tube Amplifiers and Integrated Amps are upgradeable and reported feedback extremely satisfactory. Very cost effective too.
Email: joeras@vacuumstate.com
-----------------------------------------------oooOOOooo-----------------------------------------------
READ WORLD-WIDE "Terra Firma" RELEASE FROM

"Are you sure that's not analogue?
This is the biggest joy - an analogue sound with not a trace of digital edge... I had to keep pinching myself that I was not listening to vinyl! I'm afraid my Linn will be gathering dust due to this upgrade - who needs it now!" W.H. Queensland - Upgraded Denon DVD-3910
---
Leading Edge Digital Clocking Technology
Terra Firma is here!
So what is Terra Firma? Read the article
Redefining Digital Playback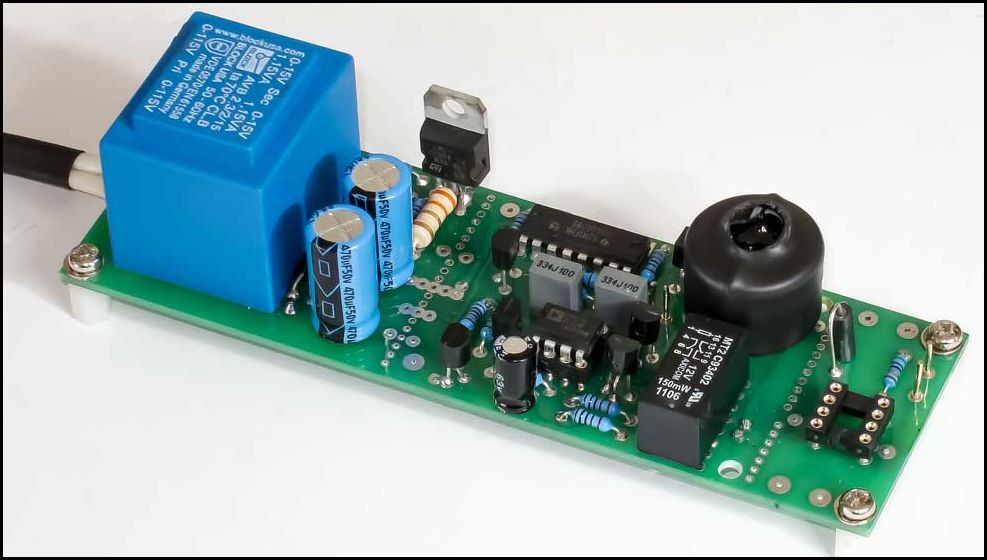 Terra Firma AN ALTERNATIVE TO ATOMIC CLOCKS
'It would be hard for me to undervalue this..., it has transformed what was already a very good player into a a player that transcends what I thought was possible out of digital... There is an improvement in definition across the entire spectrum... what is more important is how the machine loses the last vestiges of what I can only describe as a "mechanical" presentation, which I have heard in every single disc player I have heard until now, and replaces that with [a sense of] ease. Music simply breathes; expands and contracts in volume without strain, is achingly pure yet full bodied.

I am now hearing more than ever but without any sense of etching or over-emphasis of detail. SACD's on this machine fulfill the promise of the medium, and surpass what I had thought possible... this is a whole new ballgame, where musicians become much more physical entities in my listening room. The extra level of nuance and resolution is just great. I love it! This is nothing short of a breakthrough as far as I am concerned." Rob Ferguson, New Zealand

"Whatever Joe comes up with after this, nothing he will ever do will be as good as this." John Wines, NSW, Australia

Many more reviews here...
---
It may look like the audio scene is full of smart people but it is not really like that. In fact, only a fraction of them fulfill [that] criteria... and makes the audio wheel spinning, or moves it forward, if you like. If I had to name some, people like Jean Hiraga, ...as the Vacuum State guys do, Allen Wright and Joe Rasmussen. Pedja Rogic, Audial, Mono & Stereo Interview
---

NOW MARK 2
Projected Price AUD $1045 plus Import Cost of Basic Amp of KT88
For those who wish to Upgrade your KT88 from Mark 1 - $200 please contact me.

CONCEPTUAL SCHEMATIC: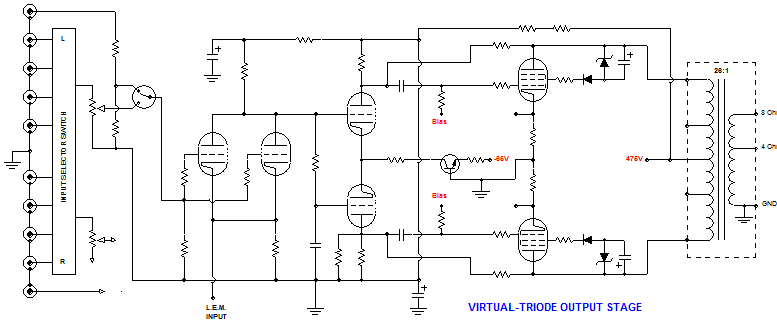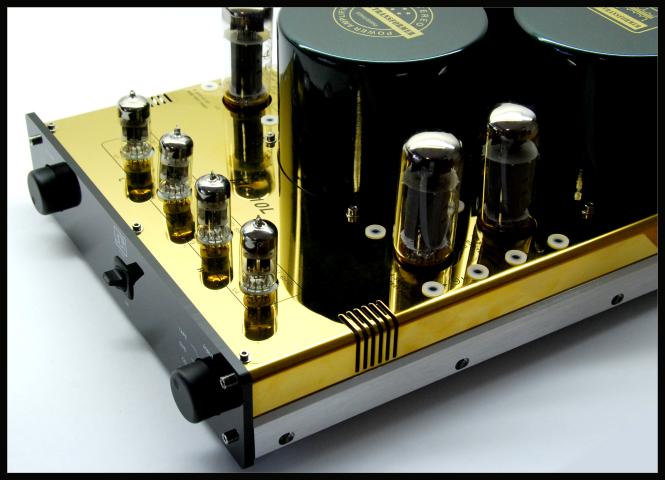 Projected Price AUD $990 plus Import Cost of Basic Amp of EL34
Read Audiophile Society (ASoN) Shootout (load 0.5MB)
NICE ONLINE REVIEW by Digital Audio Review
Based on a Chinese OEM manufactured EL34 Tube Integrated Amplifier, rebuilt to our JLTi Standard. Incorporates new 2008 tube technology, such as the L.E.M., which is a module that literally super-charges the performance of the Output Transformers in such a way that they outperform even Amorphous Cores (expensive and lower power). In addition, it uses a new method of Triode mode, which we call "Virtual Triode Operation" as well as other clever design ideas. If you cannot afford the Vacuum State prices for SVP, RTP and DPA-300B preamps and power amps, then this will get you much of that level of performance at a fraction of the cost. These are music lovers amps, not Hi-Fi amps, highly refined, grainless, liquid and surprisingly handles both micro and macro dynamics effortlessly, ultra-smooth, yet wonderfully full bodied and a bass quality that belies its humble power rating. Orders for Australasia will be taken now. Read more...
"The amp is STUNNING! And I can convey just how good with one example - even my wife remarked how good it sounded! Many thanks, I can't tear myself away from listening to it. People buy speakers not realizing that an amp can make an even greater difference. Warwick Piper, SA

"Thanks Joe, my amp just sings! Matthew Foley, NSW
---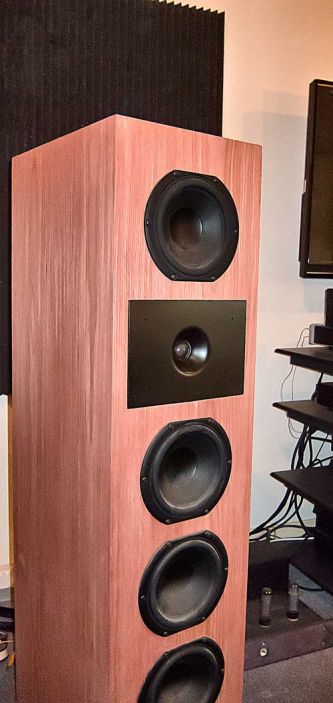 PLEASE NOTE
NOW MARK 6
Arguably The World's Largest Online Speaker Project - 100 Plus Pages (if printed out)
"To my opinion the performance is now on par or even better than the Avalon Eidolon." Hans Hammerbauer, Switzerland
A World Class Speaker that only needs 18 Watt per channel under most circumstances.
NEW WAVEGUIDES AVAILABLE NOW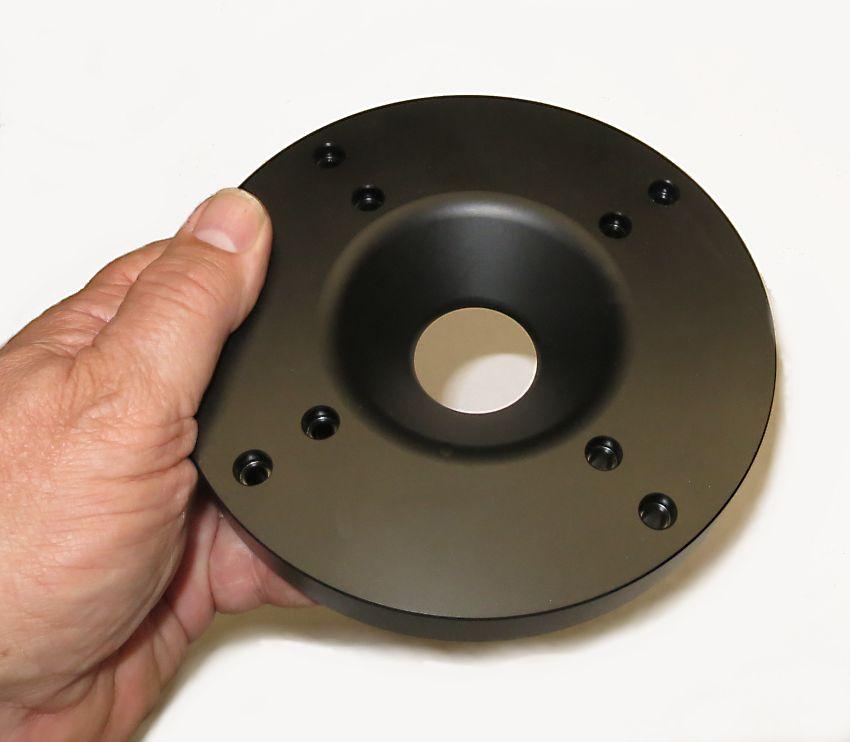 Cost: AUD $190 per Pair - Includes Air Delivery World-Wide (PayPal OK)
INTRODUCTORY PRICE UNTIL END OF JANUARY 2015 AUD $150/Pair
The impression is that it is made of a super-light metal, about half that of Aluminium, but is in fact made of ACETAL, a synthetic material that can be used in place of metals and machined like metal. Truly a high tech material. Designed for the Peerless HDS Tweeter, which is now manufactured as Scan-Speak D2608/913000. Dramatically reduces distortion by an order up to 4 and has the benefit (not often considered) of the Tweeter tracking "Current" rather than "Voltage" and reduces Phase Noise/Jitter.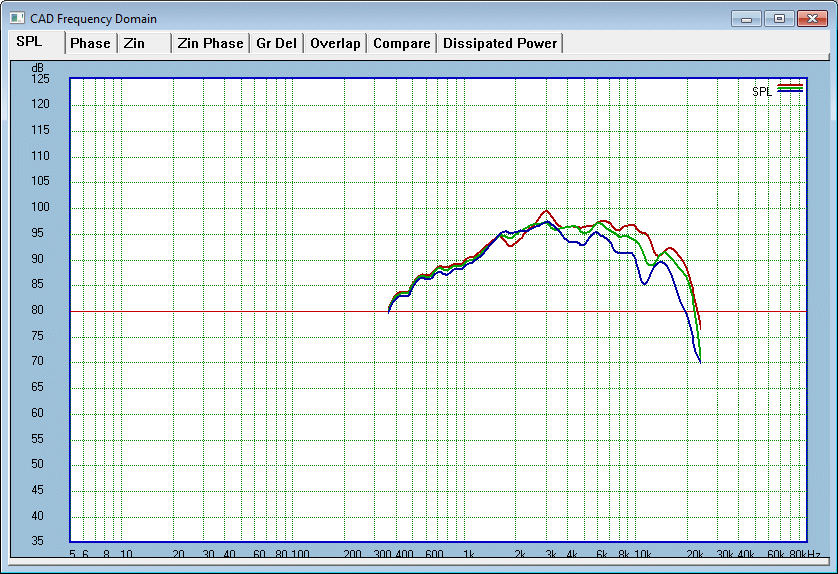 Red: On Axis

Green: 15 degrees Off Axis (smoothest response when slightly Off Axis)

Blue: 30 degrees Of Axis

Note: Using a 1.8uF Coupling Capacitor will EQ the Frequency Response flat.
---
Kit of Parts (all drivers & bits except the box itself) $2500 - Usually 2 Weeks Delivery
---

It is all about value for money, helping you getting high performance audio at a reasonable cost. Custom Analogue Audio is situated in Sydney, Australia. It is registered business in the state of NSW, solely owned by Joe Rasmussen, and the name tells exactly what we aim to do. We specialise in valve/tube equipment, often refurbishment, some repairs (but not a repair business), specialised in some Solid State products based on our own R&D. You will be surprised by what we can do.
We upgrade selected and/or suitable digital CD DVD and SACD Players, as well as models you may already own, subject to their potential (I won't waste your money).
Proprietary clock technology, specifically the way the clock is powered, we are world leaders and that is not an empty overstatement.
Much of the technology is indeed proprietary and developed with along with others, most particularly with Vacuum State in Switzerland owned by the late Allen Wright. Other collaborators are from the U.S., UK and Europe etc.
Custom Analogue Audio also does leading edge R&D work into improving multi-way loudspeaker technology using innovative minimum and linear phase crossover philosophy being shared with select speaker firms. The vehicle to publicly describe this approach is the Elsinore Loudspeaker, now the first "current" compatible loudspeaker, and it is on this website.
Rebuilding Tube Amplifiers, particularly Power and Integrated Amplifiers, is a high value service for those with existing models. These can often be upgraded to an audio performance that is sublime, and capable of dynamics that Solid State amplifiers barely hint at. These amplifiers, converted to Virtual Triode Operation, sound far more powerful than their rated output indicate. If in Sydney, or coming to Sydney, please give us a chance to demonstrate this.
A so-far exclusive service offered by Custom Analogue Audio is the L.E.M., the add-on module that will upgrade and super-charge any output transformer used in any tube Power or Integrated Amplifier, without even removing or changing the transformer itself. Combine this with our special method of converting the output stage to to Virtual Triode Operation, and your old amp will be ready to be aimed at the moon.
We also rebuild or improve some Preamplifiers and custom make new ones. This can be anything from a simple and inexpensive upgrade to complex rebuilds and new FVP-5B Phono PreAmp, but always delivering value. If you are an owner of an older Vacuum State FVP Preamp, this can be upgraded to a preamp that competes with commercially available products selling for $10,000 or a new FVP5B can be built to order. It is simply a killer preamp, even if some were made twenty years ago and then upgraded with time over twenty years. Also, new Solid State preamps, even Microphone Preamps for Studio use, based on our own exclusive R&D. No negative feedback, large bandwidth, best non-tube sound imaginable and reasonable cost. The technology is based on the amazing JLTi Phono Stage that is now commercially available and is arguably the best value Moving Coil Phono Stage available under $6,000. If in the U.S., contact Audio Revelation.
We welcome visitors and the opportunity to demonstrate what we can do. Please bring some familiar music, whether CDs, SACDs or Vinyl. The atmosphere will be very different from that of a shop, there is no obligation to buy anything, as it is mostly services that we make available rather than specific products to sell. Just enjoy the experience.
---
L.E.M.
Linearity Enhancement Module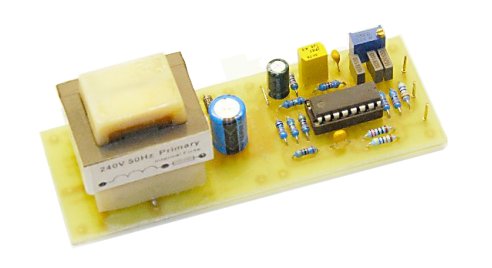 International Version to Suit 115V-230V AC Now Available
L.E.M. is a module that fits inside your Tube Power Amplifier that enhances the performance of the Output Transformer. How does it do that? It is not well known that Output Transformers suffer from lower resolution at low signal levels due to the Permeability slide factor as publicly described by Menno Vanderveen (member of the Audio Engineering Society), the Dutch transformer designer (for Plitron and more). The L.E.M. works by exciting the Output Transformer at very high frequencies near the edge of its bandwidth, so there is a constant signal going through the transformer preventing the Permeability to slide below a certain point. Resolution is always kept high, audible grain is prevented, blacker backgrounds due to better dynamic shading, bass fundamental improved and more. Improves any Tube Power Amplifier.
According to Menno Vanderveen, the flux density can go as low as 40 nanoTestla @ 4KHz - as weak as the Earth's magnetic field.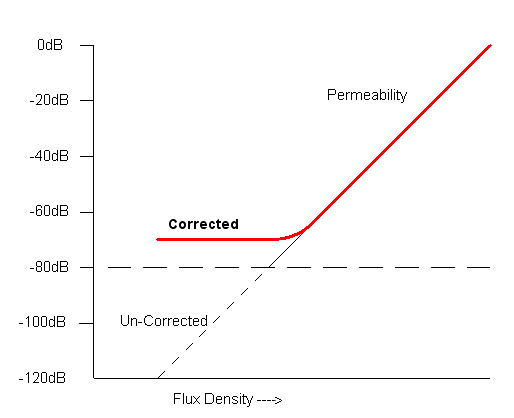 For the time being this is offered in Australia alone, the projected price is $300 for a Stereo amplifier and $360 for Mono Blocks, fully fitted.
Email joeras@vacuumstate.com
The L.E.M. has also proved to be beneficial to some Solid State Integrated and Power Amplifiers. Especially successful in improving the novel "Gainclone" type of amplifier, such as the JLTi Integrated. Since these have no output transformer, it is clear that something else is at work. While not as easy to define, it would help keep the transconductance of the solid state output devices higher at lower signal/current levels. Also, the higher rise time of the L.E.M. signal will accelerate the transition through the zero point, thus reducing crossover artefacts. The sonic improvement is the actual proof - the rest is academic.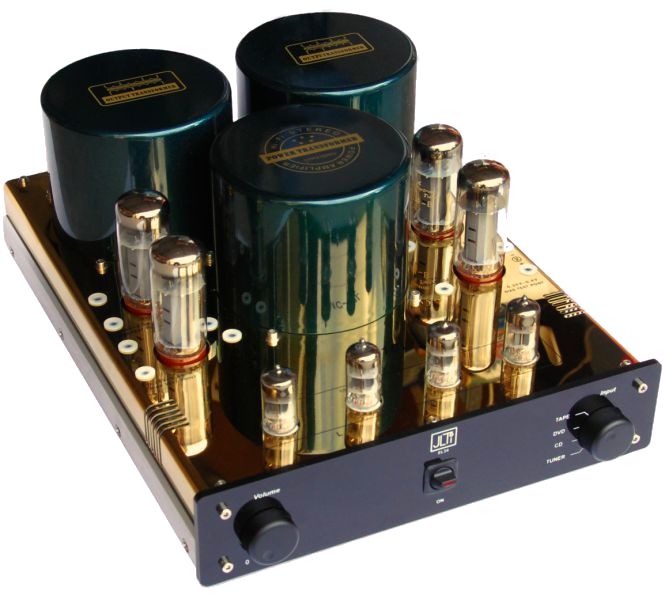 LEM fitted EL34 Tube Amplifier available, also KT88
---