.
OLD MODEL

June 2005: Mark 2 Review now out on TNT Audio
JLTi Mk2 TECHNICAL DETAILS:
Do not be fooled by this modest Integrated Amplifier, the level of sophistication is very high and with, in some cases, unique technical features.
Hybrid Circuit, Tube Front End, see Schematic Diagram

Front End powered by unique Split Rails, Low Tension (much safer)

VSE type Constant Current Shunt Regulation for Tube Front-End.

Cryogenically treated Triodes

Solid State Monolithic IC Output Stage, Quasi Bi-Polar

T-Network Technology - dramatically lower back-EMF distortions.

35 Watts RMS (continuous) into 8 Ohm, 50W short term peak.

Output Stage Modules mounted on wood fibre board block for damping.

Unusual Power Supply for Output Module, very fast Low Joule

Superb Unity Gain Tube Front-End with 1MHz Bandwidth, called SLCF.

Unity Gain Tube Preamp Output on the Back Panel, also useful for Subs

Four Inputs, total 33dB Gain (enough for VSE upgraded SACD Players).

Made for 220-240V, but 110-120V version available January 2005.

The Sound: Warmish like Tubes (because harmonically it has a sense of sounding right) but not euphonic and not sterile, very refined, with dynamic and soundstage capabilities to compete with the best.

Even most conventional Tubed amplifiers will not match the sonics of this Hybrid design - personal reviews & testimonials to come.

Designed for average to high efficiency loudspeakers, not high current delivery but more like SE designs, yet a bit more power.
Read the Review of JLTi Mark 1 version: www.tnt-audio.com
Recommended Retail Price A$ 2999.00 - *Export P.O.A.
*Only to Buyers Outside Australasia, no GST & so a Tax Rebates apply to Export Price.
Other Currencies: Price based on current exchange ratio, see www.xe.com
Prices does not including shipping - insurance to be requested by buyer.
Sales: joeras@vacuumstate.com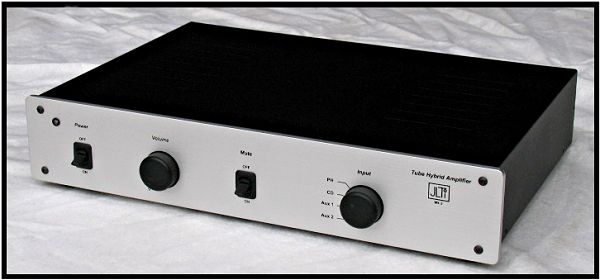 "If amps like the JLTi are able to perform at this level with very expensive speakers it may force us to rethink our attitude to system building... then our budget for a system may be split in a totally unconventional way e.g. 40% source, 10%amp, 50% speakers. In fact the JLTi shines brightest in such a system. Plug it into a budget+ set up competing with a decent integrated and you may wonder what the hype is about, it's refinement, poise and ability lost." G.H. - see Review of Mark 1 version: www.tnt-audio.com"
NEW Mark 2:
Now fitted with T- Network Technology (improved speaker interfacing)

Croygenetically treated Tubes, Internal Wiring and Rear Connections
The JLTi is the baby of our range, yet it is also the greatest bargain! Because it's an Integrated Amplifier, no separate (and expensive) Power Amplifier is required. Intelligently coupled with the right speakers it will delight and thrill you with its genuine High-End Tube Sound type performance. This is not a budget amplifier, just nearer a budget price. Here is a chance to spend more on a better Loudspeakers, or upgrade your source component, like a VSE upgraded SACD Player!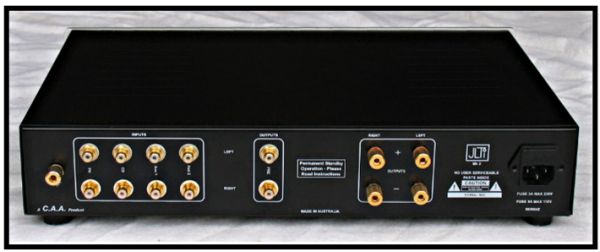 The dynamics... were released unhindered. It also produced a lovely valvy sound - and I mean that in the positive sense of 'natural, warm and powerful.' ...this is an amp you could listen to all day - I don't mean it's 'rolled off' or anything like that because that irritates after 5 minutes. No it's even handed and consistent." www.tnt-audio.com
---
The new Tube Hybrid JLTi Mark 2 is not a budget amplifier.
It easily outperforms most fully tubed designs, even comparable with the performance of high performance Single-Ended Triode (SET) amps (confirmed independently by SET users). It deserves to be compared to the best and not other inferior amplifiers. The sound can be described as very tactile, dynamic, open and expansive, with great natural instrumental timbre. Incredibly detailed but not sterile, balanced tube warmth but not overtly euphonic. An amplifier for the music lover. Affordable and real High-End, not near High-End. Be sure to match with quality components.
Bonus: The JLTi can also be used as a stand-alone Unity Gain Tube Preamp, one of such quality that on this score alone, it is worth the price.
---
Read the Essay: Tubes Meets Gainclone Technology.
---
Actual Measured Specifications available here: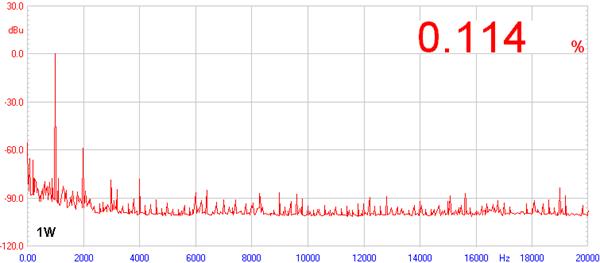 Comprehensive set of measurements, click on this link: members.ozemail.com.au/~lisaras/gainclonesound.htm
---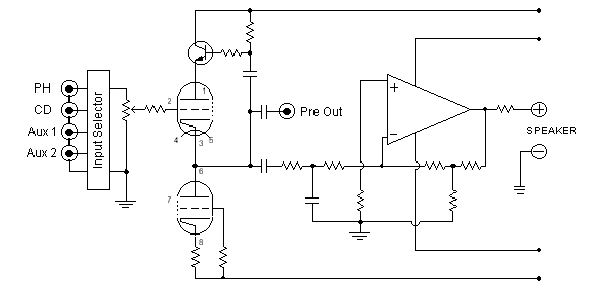 Just Listen To it