.
FOR CANADIAN & U.S. DIY'ERS:
Joel Wesseling has limited number of completed Elsinore Boxes available.
Shipping from Buffalo to U.S. $300 pair, Canadians inquire re costs. Pickup OK.
Email Joel Wesseling for all prices and costings.
---
The 'Elsinore' Loudspeaker Project - © Joe Rasmussen 2006-14
PLEASE NOTE
NOW MARK 6
PAGE UNDER CONSTRUCTION AND FINISHED IN 48 HOURS
A "Current" Compatible Loudspeaker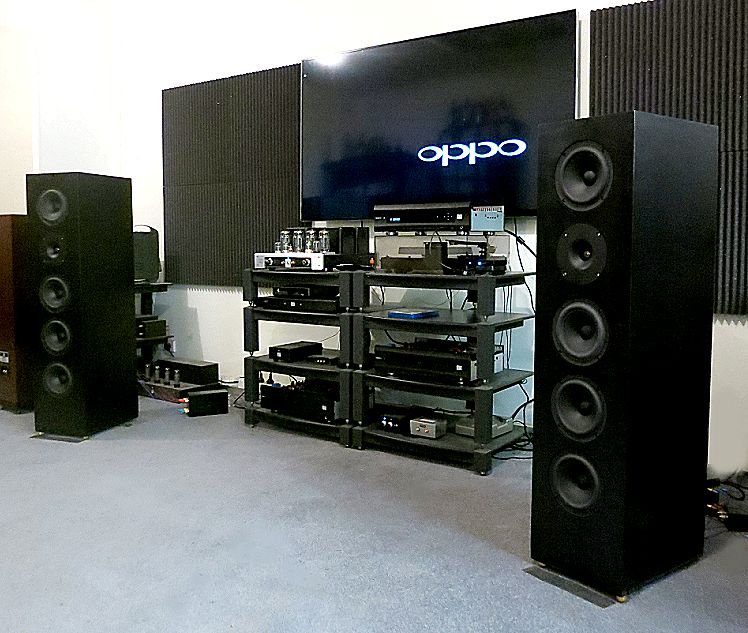 (Mk6 shown here)
REQUIRES A WAVEGUIDE.. MORE DETAIL READ THIS

Click on above Thumbnail for Waveguide design
NEW CONSTRUCTORS: PLEASE NOTE NEW ALUMINIUM WAVEGUIDE DESIGN
CHANGES TO THE FRONT PANEL
Arguably The World's Largest Online Speaker Project - 100 Plus Pages (if printed out)
"Today I got those speakers to play just wonderful... deep, fast bass, firm soundstage, sparkling clear highs, a monitor with a big heart! A world class speaker - doing everything right, no colouration, no need for a sub!" "To my opinion the performance is now on par or even better [than] the Avalon Eidolon." Hans Hammerbauer, Switzerland
"Finished the project. I'm absolutely blown away, these things sound incredible. I hope more people use this design." PoorSound (www.diyaudio.com), Brandon, Canada
"Do it... listen to them and build them, you won't regret it... They do everything I could want them to do (and plenty of things my neighbours don't want them to do) and without any of the disadvantages that some speakers force you to live with (eg, low sensitivity, low impedances, only suit one specific genre of music etc). The Elsinores let you have your cake AND eat it too... I'm also absolutely blown away, these things sound incredible. I hope more people use this design." Rob Davies, Qld, Australia
NO COMMERCIAL LOUDSPEAKER MEASURES LIKE THIS: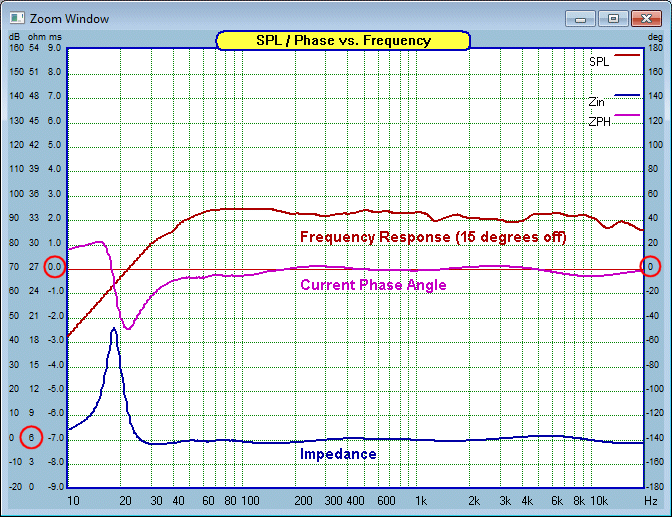 Flat Frequency Response
Ultra-Flat Impedance
Ultra-Flat Current Phase Angle
EASIEST LOUDSPEAKER TO DRIVE - EVER ?
---
Kit of Parts, Drivers & Built Crossovers (you build boxes) $2700 - including Waveguides - Usually 2 Weeks Delivery
---
NEW WAVEGUIDES AVAILABLE NOW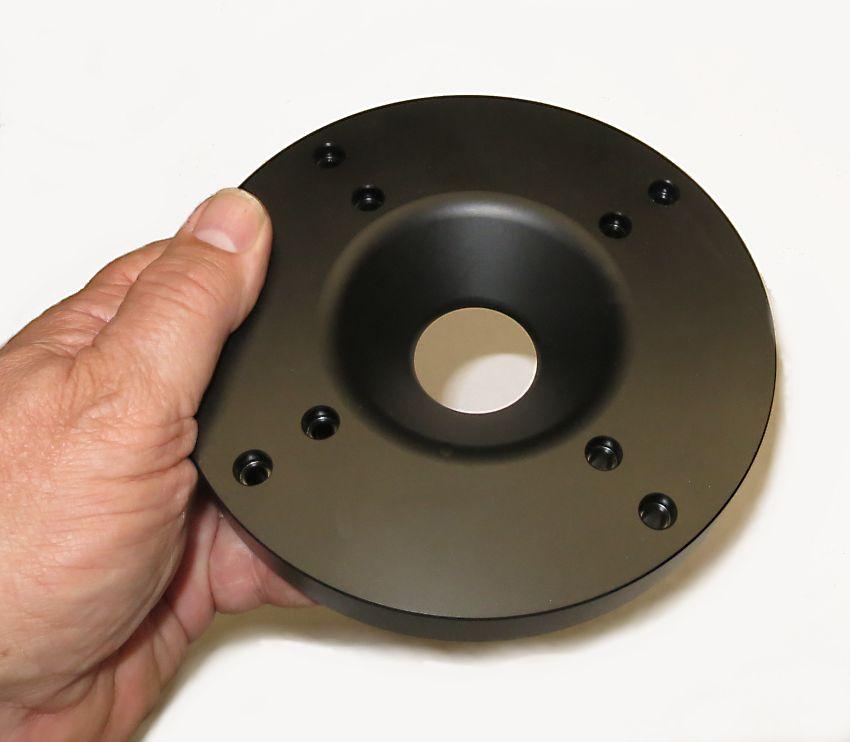 Includes Black Screws and Mounting Hardware.
Cost: AUD $190 or USD $150 per Pair - Includes Air Delivery World-Wide
PayPal OK, send to joeras@vacuumstate.com
The impression is that it is made of a super-light metal, about half that of Aluminium, but is in fact made of ACETAL, a synthetic material that can be used in place of metals and machined like metal. Truly a high tech material. Designed for the Peerless HDS Tweeter, which is now manufactured as Scan-Speak D2608/913000. Dramatically reduces distortion by an order up to 4 and has the benefit (not often considered) of the Tweeter tracking "Current" rather than "Voltage" and reduces Phase Noise/Jitter.
---
.