Part Five
Internal Wiring & Box Damping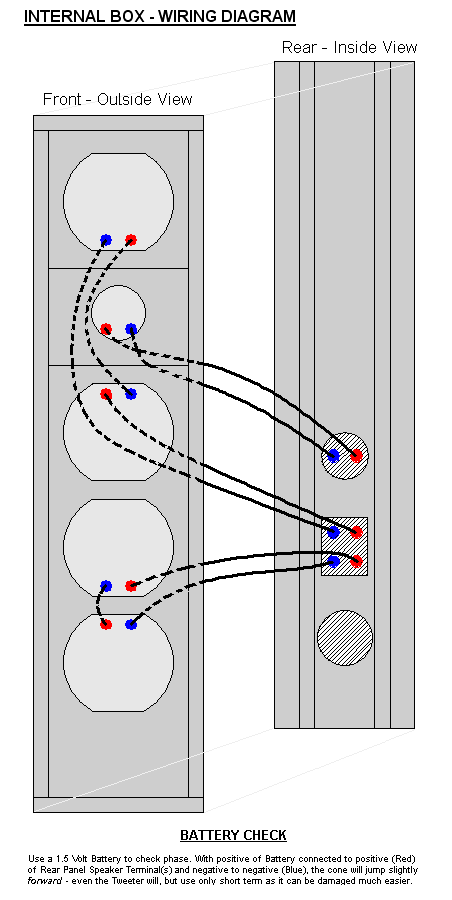 INCORRECT WIRING OR PHASE WILL
SERIOUSLY DEGRADE PERFORMANCE
---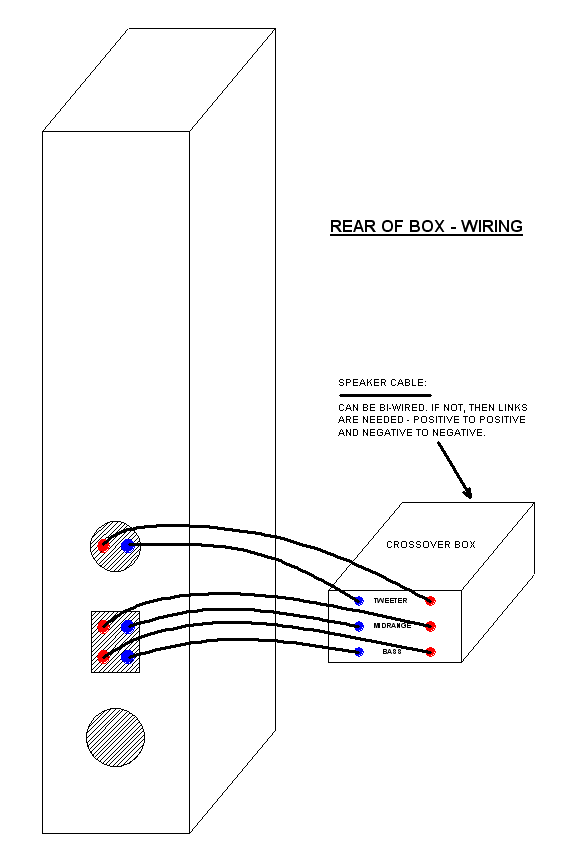 INCORRECT WIRING OR PHASE WILL
SERIOUSLY DEGRADE PERFORMANCE
Above two drawings show the suggested way. The internal wiring as shown and the crossover built into a smaller box of its own (not drawn to scale). Red is Positive and Blue is Negative.
Must use battery to make sure you have gotten the polarity right!
See Battery Check above
---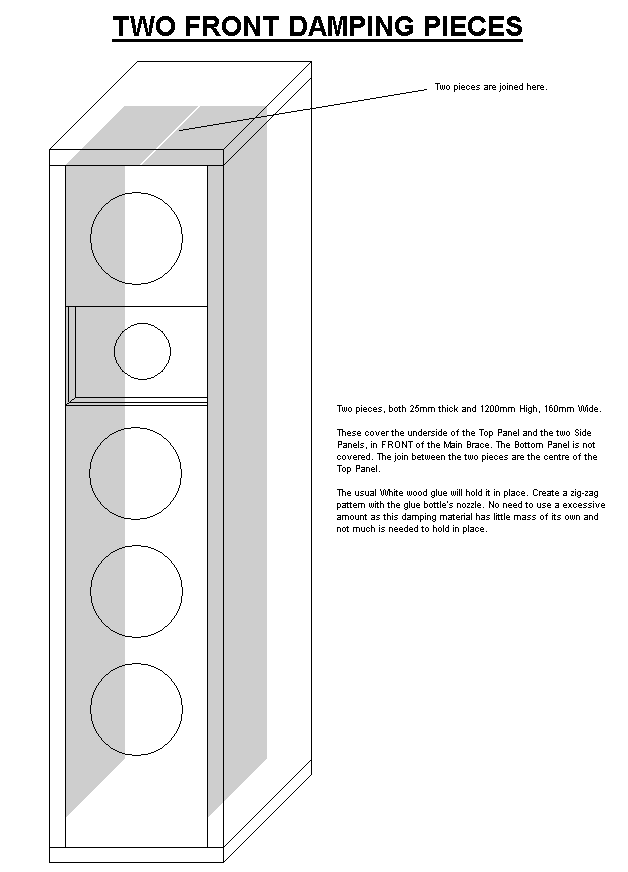 ---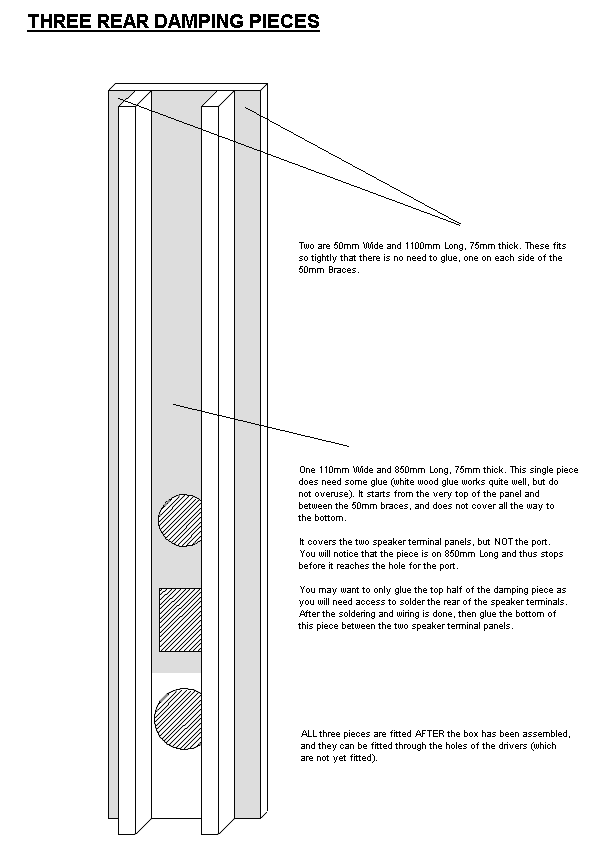 As can be seen, there are five pieces of damping material. These were Wool 60% and Dacron (polyester fibre) 40%. This has a low density. If you can source this material, used as insulation bats, but if other types of insulations bats are used, you may still use above as guide, but some experimentation may be required. Do not use excessive amount nor material that is too dense. Also use some suitable glue to hold into place.
The Wool/Dacron bats were cut into the following shapes/sizes:
2 x 1200mm High, 160mm Wide and 25mm Thick. Used as Front Damping

1 x 850mm High, 110mm Wide and 75mm Thick. Used as centre Rear Damping

2 x 1100mm High, 50mm Wide and 75mm Thick. Used as corner Rear Damping
The above pieces can be fitted after the box assembly is finished, through the 6.5 inch driver holes.
If denser material is used, then reduce thickness to less than 75mm in the rear of the box.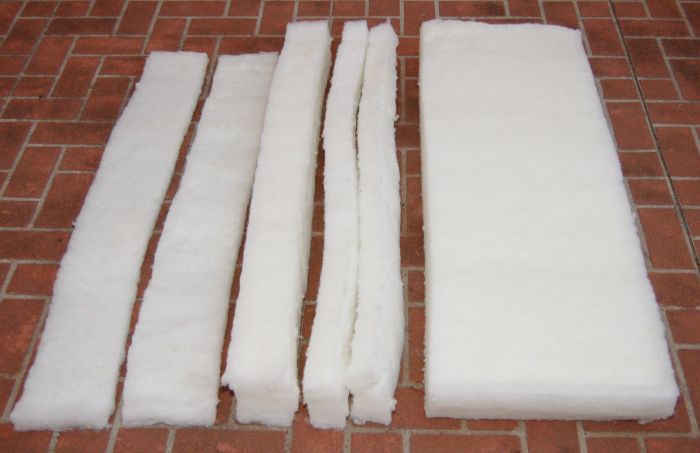 More recently being using this:
PolyMax Thermal & Acoustic Batts R.30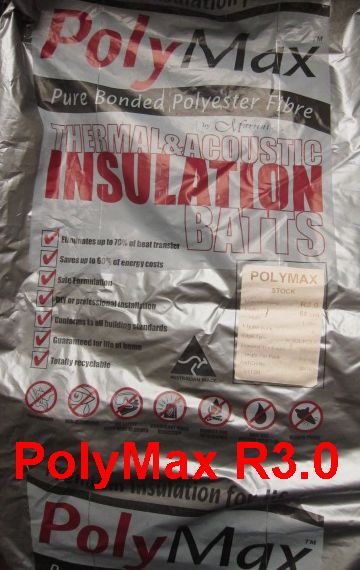 Sydney Supplier: Bevan Buksin 0412-143495
Made by PolyMax, 4 MacDonald Road, Ingleburn NSW 2565, Australia
Call or email them for your closest supplier: 02-9829-2299 & admin@martini.net.au
--------------------------------------
Next: Construction Photos